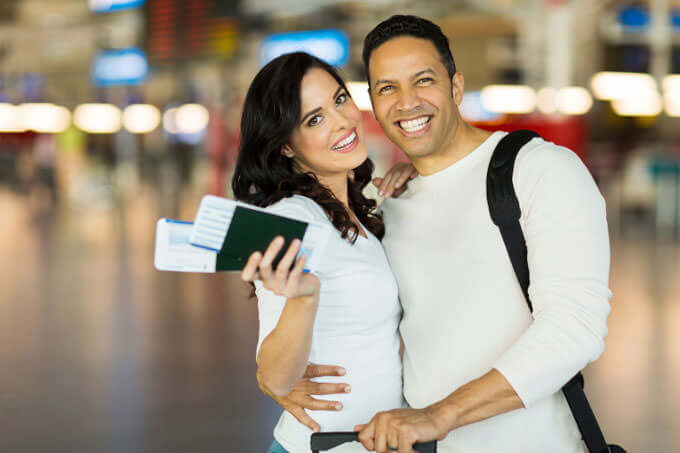 When you think of flight attendants, you most likely think of perfect hair and makeup and a warm smile. However, the job is nowhere near as glamorous as it is cracked up to be. Flight attendants tend to be good at what they do, and what many people fail to note are all the long hours they put in. Sometimes, they don't even get to go home at night. On the upside, though, there are several great reasons to consider dating a flight attendant. Let's take a closer look.
1. Free tickets
If you like to travel, it doesn't get any better than dating a flight attendant. From free tickets to discounts on airport food, dating a flight attendant can seriously cut down on your vacation expenses.
2. Value family time
When flight attendants do get to spend time at home, they are very appreciative of what they have. They tend not to nag because they know they will be heading out over the next few days for another long flight. Their goal is to relax and have a good time when they get to come home.
3. Calm and patient
Because of the training that flight attendants go through, they tend to be very calm and patient. This can prove very valuable within your relationship. If you have some insecurities about the fact you are dating someone who is constantly surrounded by people from all sides of the world, make sure that your insecurities don't endanger your relationship in any way.
4. Adventurous
Flight attendants tend to follow the career path of flying in the skies because they seek adventure. If you're looking for a little adventure in your life, you can rest assured a flight attendant will give you a run for your money. Also, these women are quite independent and not so easy to impress, so when you are planning a date with them, put some effort into it, they will appreciate it.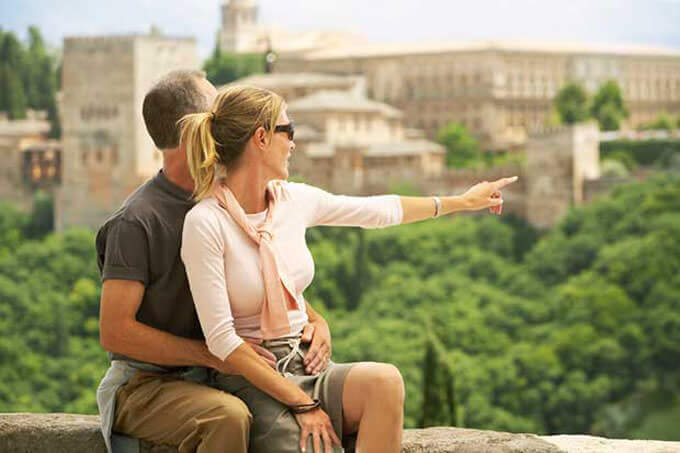 [depositphotos]
5. Excellent tour guide
Do you want to get and about but you don't know what to do? That's OK. Dating a flight attendant provides you with your own private tour guide.
6. Packing light
Flight attendants know the most efficient way to pack luggage. You will be amazed with the all the tricks-of-the-trade that dating a flight attendant can teach you. Or if you want to impress her, you can learn how to pack like a pro yourself.
7. Always on time
Flight attendants can't show up to work an hour late. If they do, they miss their flight, and most likely lose their job. Because of their great punctuality, you can take comfort in knowing flight attendants are responsible. Their not like all those other unreliable people you've dated in the past.
8. Amusing stories
Do you like hearing good stories? If so, dating a flight attendant is definitely for you. From layover stories to funny passengers on the flights, flight attendants never run out of good conversation.
9. Tips for travel
While it's nice to have a flight attendant as a travel guide, he or she can also be a great travel planner, helping you avoid all those overly talked about places that aren't worth visiting.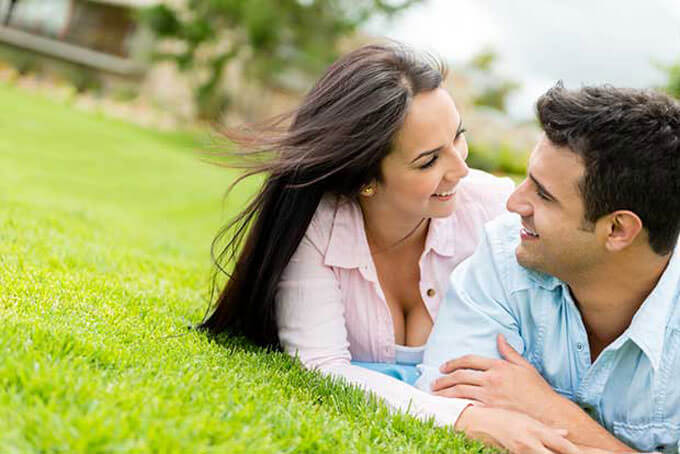 [depositphotos]
10. Interpersonal
Flight attendants have strong people skills; this will prove very beneficial in a relationship. With time, even if you are a bit shy, you will easily adapt to their way of communication, and you can always take time to improve your people skills as well.
11. Career path is challenging
The career path leading up to becoming a flight attendant is one that is quite challenging. In fact, only about four percent of people who go through the training to become a flight attendant actually stick with it and get asked to come aboard. Because of this, you can rest assured when you date a flight attendant that he or she is not afraid of committing.
12. Knows how to have a good time
With flight attendants spending anywhere from three to four days a week away from home, when they get home, they tend to want to relax for a bit. And then, all the fun starts. Most of them like to get in at least one night a week of going out on the town before they have to return to work.
13. Great mothers
Because flight attendants deal with people on a daily basis, they tend to be great mothers, especially when it comes to handling conflict.