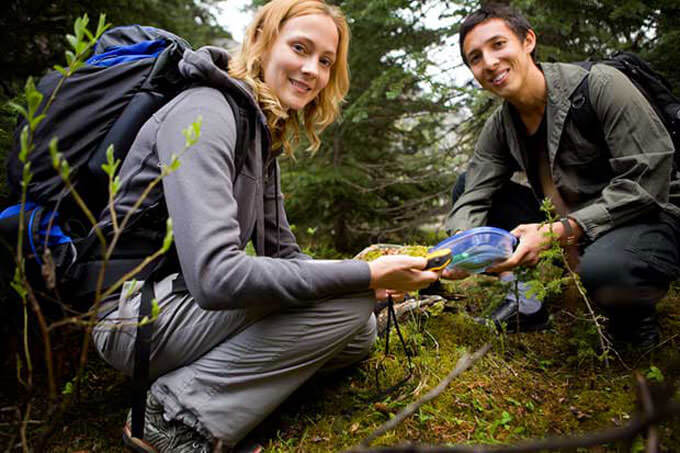 [depositphotos]
The longer you are with someone, the more difficult it can be to come up with great new date ideas. If you are in a rut and want something new, consider these options for your next date.
1. Put Together a Treasure Hunt
Geocaching has become a fun activity for individuals, couples, and families. Instead of looking for items someone else has hidden, consider putting together your own treasure hunt. Write clues and hide them around your home, at a park, around your yard or any other location.
2. Volunteer Together
There's nothing more special than giving back to the community together. Serve meals at a homeless shelter, spend some time with the elderly in a nursing home or help stock the local food bank. These can be great bonding activities. Also, this is a great opportunity for you to meet someone you talked to on a biker dating site and check out whether they like to help others. You could also plan a bike ride for charity.
3. Take in a Meteor Shower
There are certain times of the year when major meteor showers happen. If the weather is clear, make a plan to head out of the city and spend the evening in a park on a blanket. Bring along some snacks and drinks and enjoy one of Mother nature's awesome shows.
4. Take a Class Together
Learning something new can be exciting, especially if it creates a common interest. Consider taking a class together for your date nights. You get to spend time together on a regular basis and you learn something new.
5. Cook Together
Just about everyone heads to a restaurant for date night. Some individuals cook for their special someone. Instead of one person preparing the meal, work on it together. You can even preface your cooking experience with a trip to the grocery store.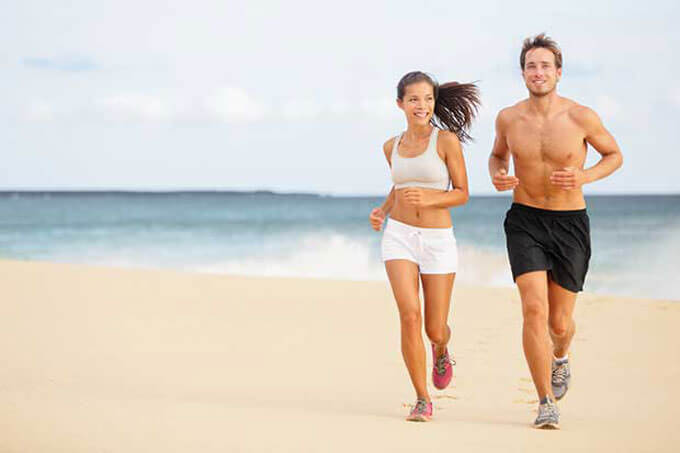 [depositphotos]
6. Go for a Run
Whether you are marathon runners or you simply enjoy fitness, going on a run can be a lot of fun together. If you are looking for something different than a traditional fun, try a color run or mud run.
Everyone gets messy, but they are tons of fun.
7. Bring out the Childhood Games
Game night can be a lot of fun for everyone. To mix things up, consider bringing out your favorite childhood games, such as Candy Land or Chutes and Ladders.
The two of you will be laughing before you know it, just don't be a sore loser, that could really compromise the fun.
8. Create a Restaurant at Home
Choose a travel destination or your favorite restaurant and set up your kitchen in this theme. You can pick a country you want to visit or choose your favorite restaurant.
Prepare food that goes with the theme.
9. Relive Your Early Years
Perhaps your first date was one of the best dates you ever had or you want to relive your high school years with your high school sweetheart. Pick your favorite date from your early years and recreate it as closely as possible.
10. Hold a Campout in the Living Room
Create a fort from blankets and pillows and chill out together as you watch movies. Choose camping-themed movies, rather than the typical romantic date movies. You can even roast marshmallows over a candle if you are careful.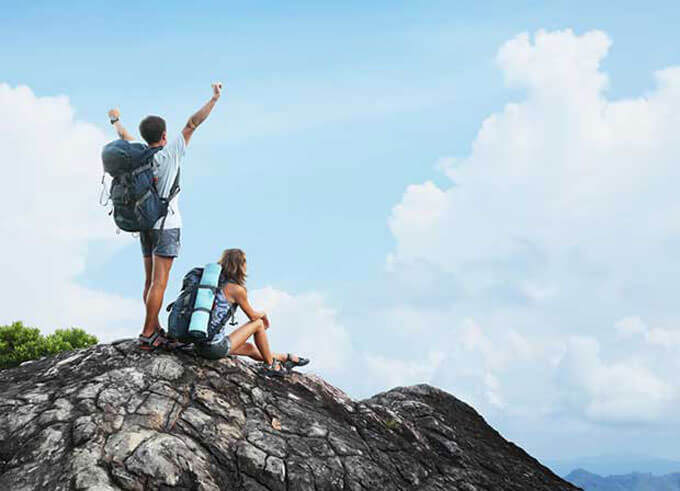 [depositphotos]
11. Create Bucket Lists
Many people have a bucket list of things they want to do before they die. Spend time together creating bucket lists and compare them to see how many things you have in common. You might want to choose one of these items for your next date. If you've met someone special on a biker dating site, you could even do this online, which is great to determine how many things you actually have in common.
12. Head to an Antique Shop
Antique shops can be a lot of fun, especially if you can find items that remind you of your childhood. Take your sweetheart and head to the local antique shop to see what you can find. Share memories with each other. You may even find something to buy.
13. Go House Shopping
Even if you have no intention of buying, head out to a model home neighborhood or a ritzy neighborhood and check out the homes for sale. Imagine what it would be like to live in each home.
14. Plant Trees
Many people are interested in saving the environment. Share this with your special someone by planting some trees in your yard or at a local park. This can be a great bonding experience.
15. Get in the Car and Drive
You don't have to have a destination in mind when you head out in the car. Just get in the car and drive wherever the road takes you. This will give you plenty of time to talk and share with each other.