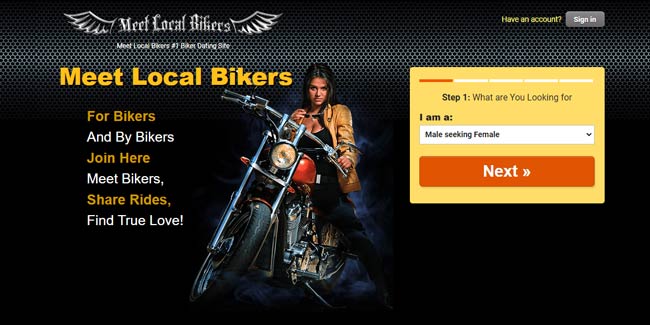 We have all been there, staring at the empty message box and trying to come up with the perfect first message. It all boils down to this, this one message that will determine the future of your relationship with that other person. We've already talked about how all the big dating sites don't have many features to help you with this. And how it's much better to join one of the biker dating sites. They are simply built differently and if you're wondering what some of them are, you can always check out our list of Best Biker Dating Sites. You should also know that almost all of them are free to join including the biggest one Meet Local Bikers. 
With that out of the way, it's time to dive into the subject of writing the perfect first message on a biker dating site. Of course, you will first need to find someone whose profile you like. As you already know, you might consider sending them a flirt first to see how they will respond. Remember, even if they don't reply with a flirt or a message, you can still write to them. So, basically, you don't lose anything by sending a flirt. You should open with a standard greeting, something like hi or hello. Then transition into something you've been doing prior to sending the message.
Maybe you went to the bank or a grocery store. Maybe you were listening to some music or working on your Honda or Harley. And if you didn't do anything of importance, you can mention that too. The purpose of this segment is to make you relatable and open new lines of dialogue. Maybe the other person was listening to music as well or something like that. What you should do next is formally introduce yourself. Just a quick, semi-formal introduction without any additional details. What we're trying to do here is mimic real life and create a sense of structure and continuity. You see, we humans have been communicating for thousands of years face-to-face and this online thing is a recent change.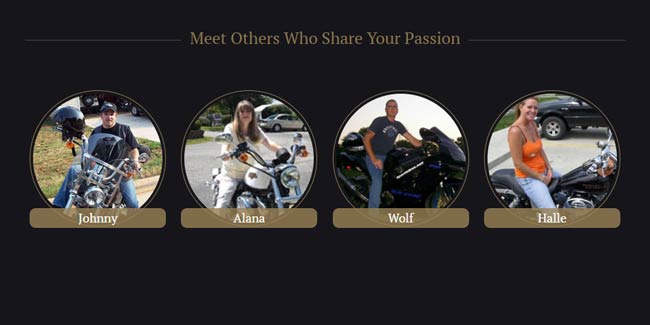 There are no smiles, looks, or any other non-verbal cues in the online world of dating, so must create them ourselves. Moving on, the next part of the message is possibly the most important one. You should mention something you like about that other person. It could be their smile, bike, or something you read in their bio. This will put them in a good mood and make them more likely to respond to your message. We all love compliments, don't we? Finally, you should end the message with a simple question that's easy to answer. For example, are you originally from that city/state or how long have you had that bike?
Anything that you think they'll be able to answer with a simple sentence. This will also make them more likely to answer. Now, all of this goes for just this first message. As you keep chatting, you should open up more and share your goals and attitudes towards things. The last thing you would want is to spend a lot of time and effort on something that wasn't going to work in the first place. So, now you're ready to send that perfect first message on a biker dating site. Keep a positive mindset and get out there and make things happen!