Everyone who's ever met a biker girl knows these chicks are tough as nails and can't be fooled easily. This is often intimidating to guys who find them attractive and want to meet them, but are absolutely clueless as to where to start.
You want to impress the girl, not make her laugh at you, of course, but with their tough attitude, this probably seems easier said than done. But it's definitely not impossible, and it can actually be the start of something beautiful so don't be scared and make your move already!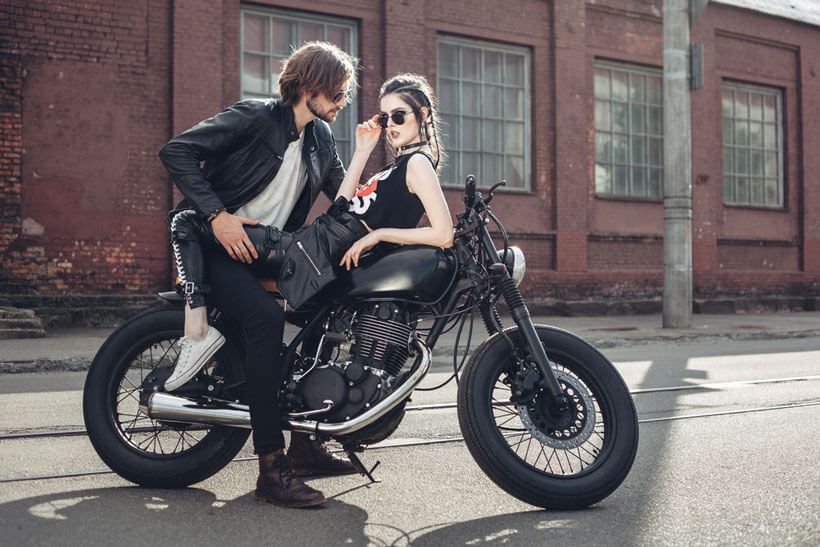 If you are also a biker, the situation is somewhat easier than for those who don't really ride, simply because there are so many things you and the girl of your dreams have in common, and they make excellent conversation starters. You can ask her about her motorcycle, the make, the year, the works. But be careful when you're commenting her ride. You don't want to sound condescending, and by all means, do not ask her if that's a "chick bike" or it's going to be "access: denied" all over your face.
Once you break the ice, you can show her a pic of your own bike. This is a particularly good idea if your bike is actually better than hers. There is no way she won't be impressed. Biker girls are, well, bikers, and like all bikers, they are crazy about motorcycles and choppers. You can even offer to show her your bike in person, but make sure you don't come off as creepy. Pick a neutral setting, like a ride, a festival or a biker rally. If your hog is truly an exquisite machine, offer to take her on it for a spin. That will knock her right off her feet.
Also, it is very important to show her that you are a respectful, decent guy. Do not make tacky comments, and do not insinuate towards anything sexual. Biker chicks are women who deserve your utmost respect. Their bike is their baby, their most precious possession, and you of all people should understand that. Do not touch it without permission and don't ask her do to any tricks on it for you to see, or she might think you're a fool.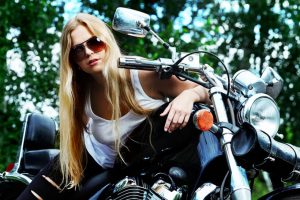 If you are not an actual biker, but just a "fan," there are other, non-biker things you could do to impress the girl. For instance, you can impress her by showing you're a nice guy. Biker chicks get hit on a lot and most of the guys who are chasing after them are total jerks, so you get an excellent upper hand just by being nice. Ask her about herself, her family, try to get to know her. If you are honest in your interest for her, she will recognize it and will definitely be impressed with how genuinely cool you are.
You can also impress a biker chick with a nice gift. Like all women, biker girls just love these small signs of affection and appreciation. But be careful with the choice of gift you want to give her. If you are not yet dating, you don't want to get her anything too flashy or expensive – she might think it's creepy or that you're being a show-off. A nice box of chocolates may be a cliché but it usually works. If she likes reading, get her a book. Get her the tickets to see her favorite band or a really nice bottle of wine. Anything that shows you've been paying attention.
Of course, for the best possible effect, get her something related to bikes, like a custom helmet, or a smaller piece of gear. Edgy, tough-looking silver jewelry is also an option. If you don't know a lot about bikes, do not get her things like motorcycle parts.
If you have just started dating a biker girl, you can impress her by taking her for a nice long ride somewhere she's never been. When riding together, do not ride in front of her, but alongside her. Show her that you think of her as an equal and, trust us, she will be so impressed.