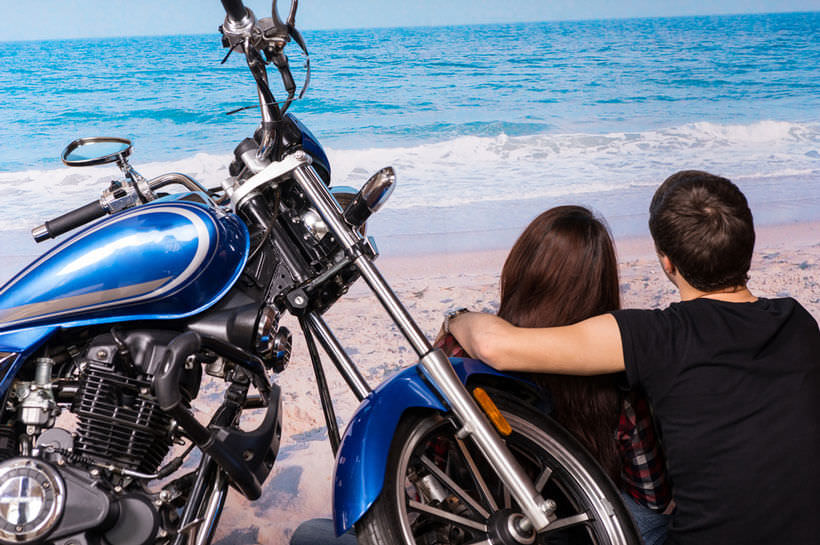 So you finally got yourself a date through one of the amazing biker dating websites? Congratulations! We are sure you are going to have an amazing time and we wish you good luck on your first date! If you decided to make it a ride date, which is definitely a great idea, especially if the other party also rides, here's a few tips on what to do and what not to do on that first ride together.
Pick a
D
estination
T
ogether
The surprise element can be fun but it can also be a major buzz kill if the destination you picked is not exactly to your date's liking. There will be plenty of time for surprises later on if your relationship catches on, so for the first date, it's better to make a joint decision. Talk to your date about what he or she likes, what kind of environment he or she enjoys. Some people like the mountains, some like the desert and some like the beach. Some like laid-back, easy rides and some prefer hardcore rides. You want things to go perfectly on your first ride, so it's better not to leave anything to chance.
Offer to
G
ive
T
hem a
R
ide
This one goes without saying if your date doesn't actually possess a motorcycle of his or her own. However, even if they do, it might be more romantic to take just one bike and ride together. It helps create a special bond, it neutralizes any tension or sense of competition that might exist between two bikers, and it also helps you showcase your biking skills. Not to mention it's more convenient and economical to use just one motorcycle instead of two.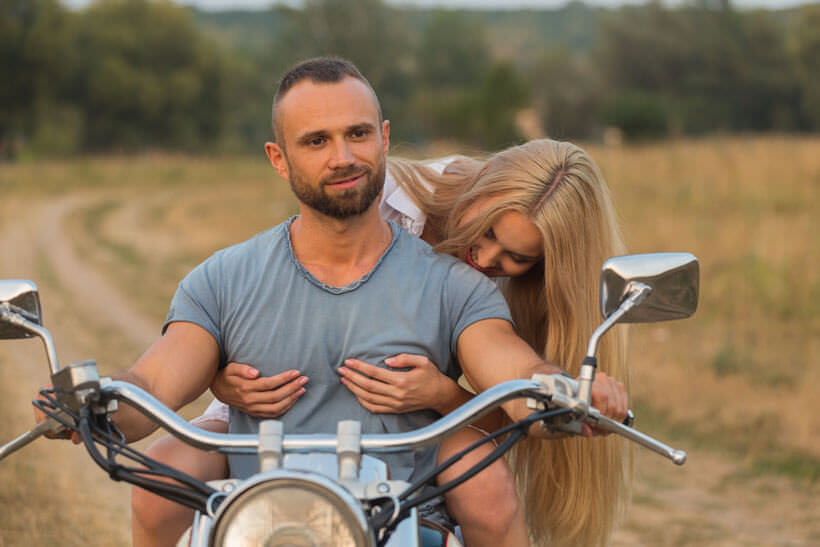 Make it a
S
ingle-
D
ay
R
ide
When you plan the ride, make sure it's a ride that can be completed rather quickly so you can both get home the same day. Many rides involve sleepovers, sometimes they take days and days, and yes, road trips on bikes are actually amazing, but those rides are not a very good idea for your first ride date. As we all know, there are certain things that are implied when two consenting adults in a romantic situation have a sleepover together. If this is your first date or the early stage of the relationship, the chances are you haven't yet had sex, so if you plan the ride to include a sleepover, your partner may get an impression you are trying to push the "sex agenda" and things might get awkward.
Don't
L
eave
Y
our
D
ate
B
ehind
If you are riding on two motorcycles, one of you might get tempted to showcase their bike and their skill and simply leave the other one behind to eat the dust. For many bikers, this is a thing that comes instinctively. But you need to remember that this is not very nice. It's actually quite mean. You are not two bros on a joint ride trying to one-up each other. You are on a romantic date, don't forget that.
Don't
C
riticize
Y
our
D
ate's
B
ike
If your date shows up with less than an impressive motorcycle, or one that's definitely much more "modest" than yours, please, try your best not to let them know. They probably already know and they are probably feeling pretty self-conscious about it. But, no matter how important bikes are for the both of you, remember that there are still more important things to focus on, such as each other and your budding romance. Plus, if you start making fun of your date's bike in front of them, there's a good chance they'll simply turn around and ride off and you'll probably never see them again, because you were a mean S.O.B.