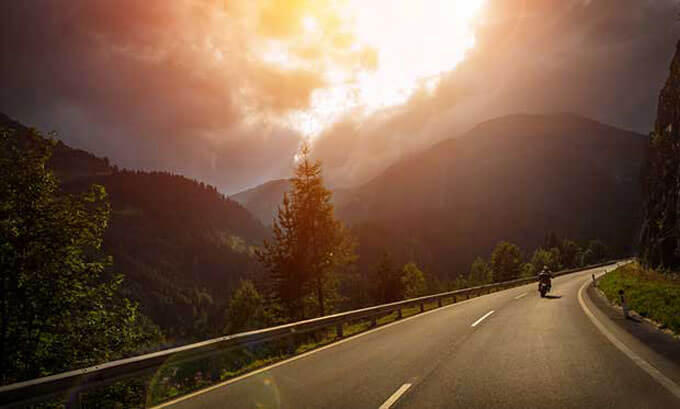 Why would you want to put on your best riding gear climb on the back of a growling beast and trek off on a 1,000 mile-plus journey? Well, there are probably a lot of reasons, but here are 13 of the best for taking a bike on a road trip:
1. The Call of the Open Road
There's just no better way to explain it. Feeling the road, navigating the twists and turns, experiencing the wind and the heat (or the cold), seeing the miles tick away under your wheels. It's just special, that's all.
2. Motorcycle Shows and Rallies
Everyone's heard of Sturgis, but the rally you attend doesn't have to be on that scale. The 60th Sturgis Rally in 2000 reported an attendance of more than 633,000, but the count has dwindled since. There are annual rallies everywhere; some large, some small.
3. Charitable Events
Motorcycle mystique extends far and wide. That's right, Pope Francis's bike, and his personally signed jacket, were auctioned for charity at the beginning of February. Did he ride it? No one quite knows!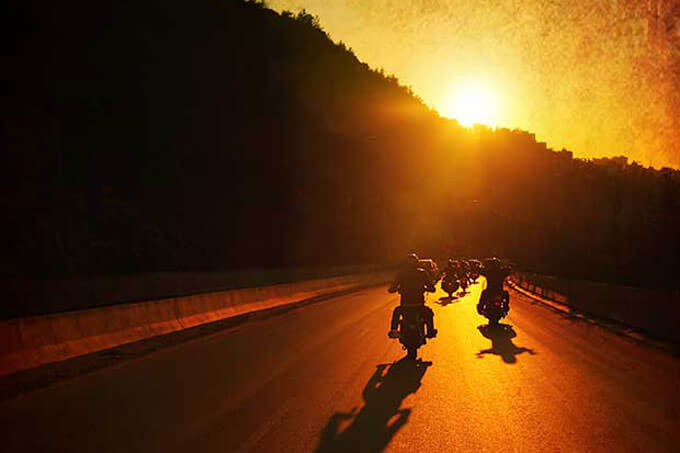 4. Camaraderie
Trail rides with groups of friends are popular overnight excursions, and can be combined for multi-day trips, with riders joining in for part or all of the journey. Such rides are common in states like New Mexico that have lots of back roads and breathtaking scenery.
5. Celebrate a Cause
The Memorial Day Rolling Thunder Ride in Washington, D.C., attracts almost 900,000 riders and spectators annually. Begun in 1988 with 2,500 participants to call attention to the POW-MIA plight, it has continued as a patriotic observance and multi-national charity in support of veterans' causes.
6. Get Off By Yourself
Whether you ride alone or with someone, part of the appeal is to explore out of the way places, and find private spots to enjoy nature, explore, camp, fish, and sightsee. Many riders stay regularly in national parks.
7. Cheap Travel
Gas goes a long way. You learn how little you can live with. You learn that some of the trappings of comfort and civilization are overrated. Later, you may learn just how wonderful a good bed feels!
8. The Fun of It
Bikers are happy people. Have you ever come across a group of bikers enjoying burgers and brew at an out of the way diner? It only has to happen once for you to realize that they're having fun!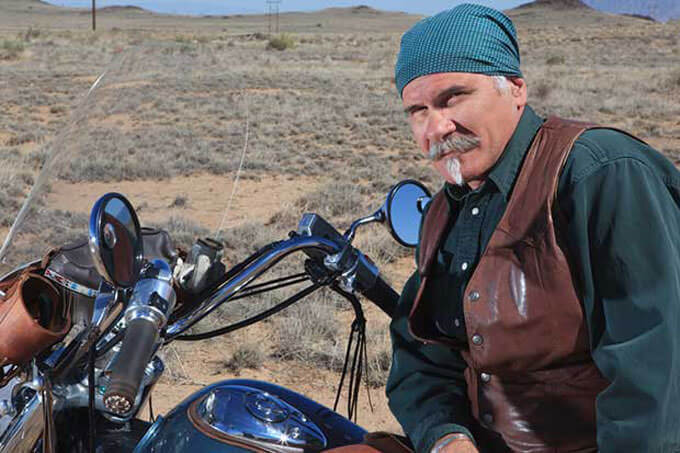 9. Because You Can
There's a physical challenge involved in riding an open motorcycle across country; for many riders, overcoming that challenge is like climbing the mountain.
10. Up Close and Personal
With the elements, the traffic, the fatigue, the endless highway; also with the majesty of the scenery, your own powers of endurance and commitment, and a sense of invincibility. Some say it's a mystical experience.
11. Sense of Accomplishment
Anything that requires intense concentration, a degree of skill, good equipment, and physical fitness to accomplish a goal is worth attempting, in some people's books. Especially if you take on some of the nation's most challenging roads. It's as good a reason as any other!
12. Lasting Stories to Tell
Even if you only do it once, you'll end your trip with a repertoire of stories that you'll be recounting for friends and family for a long time. Or, you'll have several chapters of your book. If you really groove to this style of seeing the world, you'll return home thinking about the next trip. Either way, it's all good!
13. Live a Dream
You don't have to be a rebel, with or without a cause. Most riders aren't. But, for a little while, on a road trip, you can leave your everyday life behind, and be someone else.