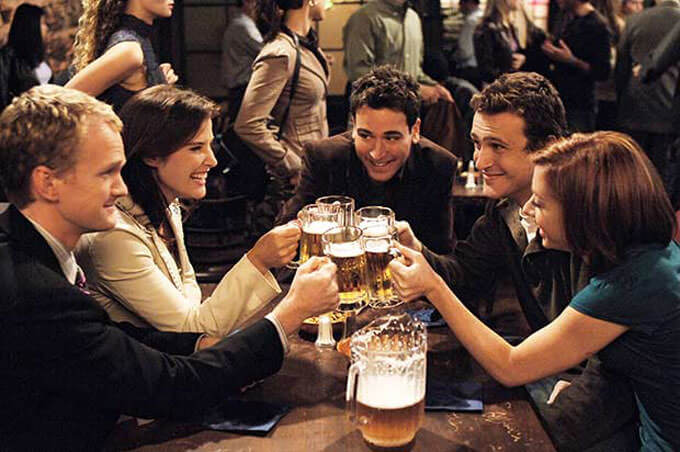 [manualcopyright]20th Century Fox Television[/manualcopyright]
If you think your love life is bad, at least you're in good company — particularly if you consider the dating debacles of most television characters. Things usually end well, but not before mishaps, misunderstandings and misadventures ensue. Take heart in recalling these 13 memorable T.V. dating moments that had us cringing at, laughing with and cheering on our favorite flat screen faces.
1. The Blind Blind Date (How I Met Your Mother)
Going on a blind date is bad enough, but realizing midway through that you went on the exact same blind date seven years earlier is even worse. After joining forces with his date to figure out what went wrong the first time, Ted has an embarrassing epiphany: he never called her.
2. Ross and the Leather Pants (Friends)
After literally getting stuck with his pants down in the bathroom at his date's apartment, Ross calls Chandler for help but ends up getting Joey instead, who counsels him through a series of bad-to-worse maneuvers, including covering himself in a sticky paste of baby powder and lotion.
3. Rachel Dates Ben Stiller (Friends)
Ross is the only witness to the angry eruptions of Rachel's love interest Tommy — played hysterically by Ben Stiller. The gang doesn't believe Ross, but eventually walks in on Tommy berating Chandler and Joey's beloved pet chick and the duck.
4. Cirque du Sherlock (Sherlock)
Watson invites a coworker on a date to the circus thanks to tickets passed along by Sherlock. When the dashing detective also shows up, the circus turns out to be part of a case and the threesome winds up battling a troupe of acrobats turned Chinese gang members.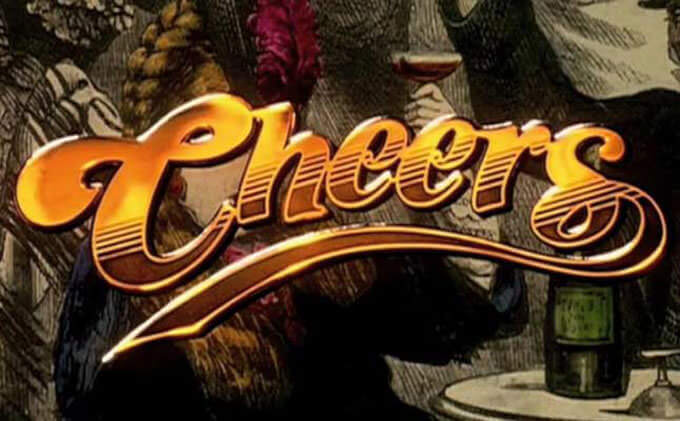 [youtube]
5. Cliff's Dating Dilemma (Cheers)
In choosing Diane over Carla to attend the postmen's ball, Cliff incites the angry ire of the petite, curly-headed barmaid. In retaliation, she sets Cliff up to make a move on Diane, who not only rebuffs his heartfelt vocal "Misty" come-on, but kicks him out of the car.
6. Two Girls, One Date (Family Ties)
Alex finds himself with two dates to the prom so does the natural thing (at least on TV sitcoms): he brings them both. Despite all the lying, manipulating and scheming that goes on, Michael J. Fox is as charming as ever — proving that "adorkable" existed long before Zooey Deschanel.
7. Two Girls, One Date Part II (New Girl)
One of the oldest television tropes, this one still holds up going by Schmidt's recent capers. After two-timing ex-love Cece and new love Elizabeth, things finally culminate in minor hijinks and major heartache when he tries to juggle both girls at an office party.
8. Getting Sneaky With It (Parks and Rec)
When Leslie suspects that co-workers Ann and Chris are headed out on a forbidden date, she — joined by her own office love interest Ben — follows them. The surprising reveal? The secret date is actually with wanna-be lothario Tom.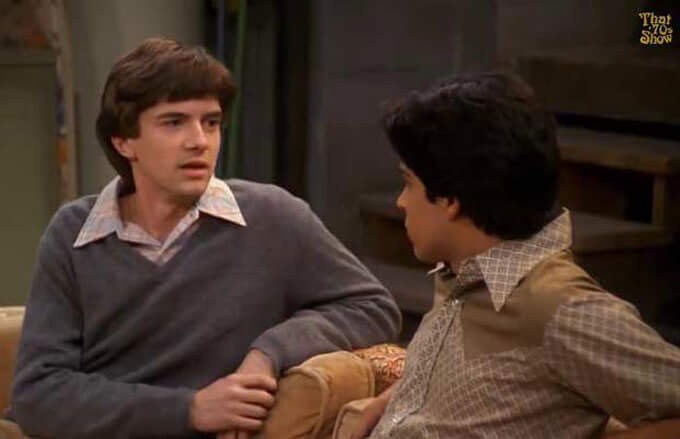 [youtube]
9. Dinner and Drinks (That '70s Show)
When Eric and Donna attempt to have a romantic first date, Donna inadvertently imbibes a Long Island iced tea instead of the virgin version. It's all drunken fun and games until fellow suitor Hyde shows up to profess his love.
10. A Full House…of Stalkers (Full House)
When DJ. finally gets asked out by one of the hottest guys in school, Danny, Joey and Jesse freak out and follow the teens on their date, leading to a lesson on the meaning of the word "boundaries."
11. Mulva (Seinfeld)
At one point or another, we've all failed to place a face and a name, but when it happens on a date it's even more awkward — especially when you can only remember that it "rhymes with a female body part." After incorrectly guessing Mulva, Bovary and Arethra, Jerry parts with love interest Dolores.
12. The Non-First Date First Date (The Office)
One of television's most beloved office romance couples, Jim and Pam, share a romantic rooftop moment with both literal and figurative fireworks, but the sweet secretary crushes Jim the next day by insisting that the shared moment was not a date, no matter how much he — and millions of viewers — wanted it to be.