Even though we live in the age of information, there are still a lot of stereotypes and misconceptions surrounding the biker lifestyle. Many people's attitudes toward bikers are shaped by less than flattering depictions in movies and popular media. Even if you love bikes yourself, it may be hard to disregard these preconceived ideas and prevent them from influencing your expectations from biker dating.
We have been reviewing the best biker dating sites for a while now and we find it our duty to inform newcomers about what going out with a rider really looks like. Today, we are debunking the most common biker dating myths that are not only untrue but unfair as well.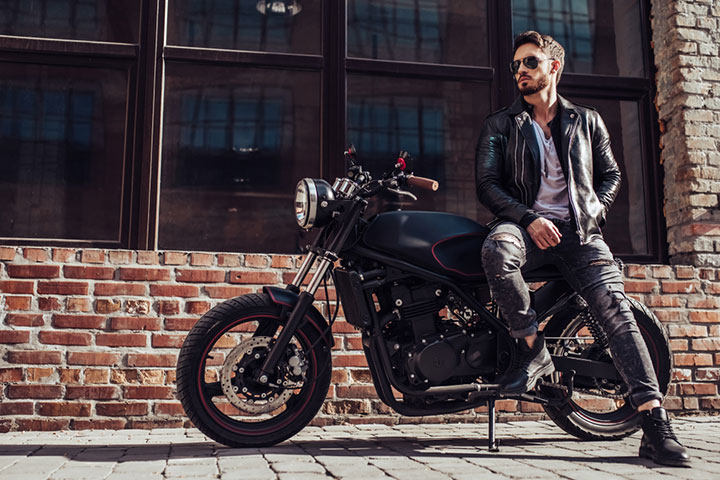 Myth #1: Bikers Only Date Other Bikers
Just like teachers do not only date teachers and football fans do not only date football fans, bikers do not limit their choice of partners to people who live the biker lifestyle. Of course, a shared passion for the open road can help build the foundation of a relationship, but it is far from a prerequisite.
The truth is that all that matters is that you admire and respect your partner's choices and passions. And since the freedom and thrills that come with being a rider are so seductive, bikers' partners often become bike lovers themselves. This is where the misconception stems from.
Myth #2: Bikers Are Not Monogamous
Being passionate, free-spirited folks, bikers are often perceived as excessively flirtatious, unfaithful, and unable to maintain a monogamous relationship. However, this is no truer for bikers than for the rest of the world's population. Sure, bikers do like to flirt, some of them prefer casual relationships, and there are those who are prone to cheating, but the same holds true for doctors and lawyers.
Once you start hanging out with bikers on a regular basis, you will notice that many of them are in happy monogamous relationships. It is only their hot-blooded nature that makes it seem like cheating is inevitable, but this is hardly the case.
Myth #3: Bikers Tend To Disrespect Women
One particularly harmful misconception is that bikers are generally chauvinists who do not treat women with respect. This idea stems from what is known or thought about members of biker gangs that engage in criminal activities. However, what may be true for a motorcycle subculture including outlaws should not be generalized to all bikers.
If you are a woman interested in dating a biker, you should not expect to be treated with disrespect. This is never ok, neither within nor outside regular biker circles. What you should know is that bikers are open about their thoughts and desires and they have no trouble approaching a woman they like, so you can definitely expect to have many admirers on a popular biker dating site. It is just important to keep in mind that if one of them crosses the line, it is not because he is a biker but because he is simply not a nice person.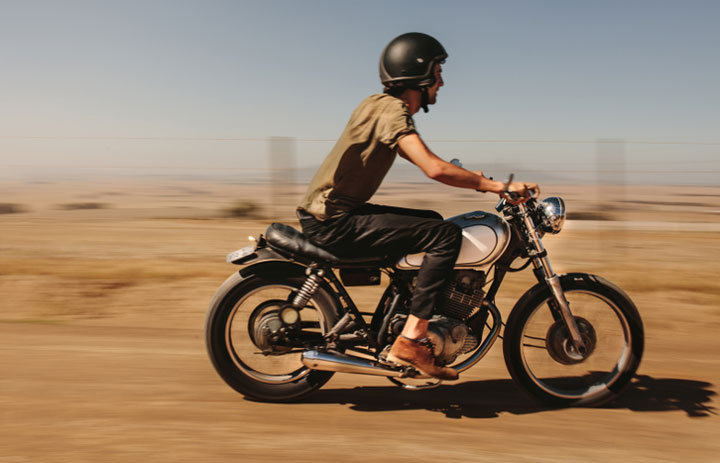 Myth #4: There Are No Biker Girls On Biker Dating Sites
For all the men thinking about joining one of the top biker dating sites, we are happy to report that there are tons of gorgeous biker girls on biker dating platforms. We are not sure where this idea comes from since girls have always been a part of biker circles. In fact, the number of female members of biker dating sites has dramatically increased in the past couple of years, so you are sure to meet plenty of lovely biker ladies during your online dating adventure.
Myth #5: Online Biker Dating Is All About Casual Encounters
This myth that we are glad to dispel is closely linked to the idea that bikers are all about flirting and rarely interested in serious relationships. People come to biker dating sites for a host of reasons. Some of them are indeed looking for a casual relationship, others just want to make friends, and there are many of them who are looking for a long-term partner and even a spouse.
We get emails from our readers on a regular basis and our hearts melt when we read the stories of couples who met on our recommended sites and started loving families. Therefore, you can be sure that whether you are looking for something casual or serious, you can find it on a good biker dating site.
Conclusion
Based on everything we have said so far, we can conclude that while these common myths may be based on certain facts, in the sense that bikers truly are hot-blooded, adventurous, and flirty, they do not correspond to the reality.
Biker dating is about meeting like-minded people, whether they are bikers or just admirers. Sites dedicated to bikers gather both men and women and their members include singles who are looking for everything from friendship to a long-term monogamous relationship. Finally, the rules of online biker dating prescribe respect for all members of all genders and it is definitely not true that being a biker means being disrespectful to women.
We hope that these useful facts have helped you get a better sense of what to expect as a member of a biker dating site and that they have encouraged you to give online biker dating a shot.